Click here for E-Abstract
Scan the QR code below to access E-Abstracts: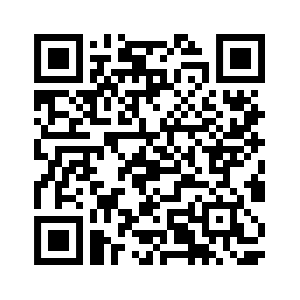 Click here to view the abstract supplement issue:
Click here to view the issue on the Neuro-Oncology journal website:
https://academic.oup.com/neuro-oncology/issue/22/Supplement_3
Submission Period
* Please Note:
In order to present an abstract, you must register for the symposium
by September 15 (Tue), 2020.
* Late-breaking abstract:
Call for late-breaking abstracts will open on July 27 (Mon).
Deadline: August 31 (Mon) (No extension)
Late-breaking Abstract Submission has been closed.
Thank you for your submission.
Submission of Abstracts
The accepted abstracts will be published in
an online supplement to the journal Neuro-Oncology.
Abstract Submission Guidelines
Use "sentence case" for titles; please capitalize only the first word of your title
Capitalize scientific terms as appropriate
Abstract Submissions should be max 250 words
Tables and/or figures are not allowed
Enter all author names, but please select a presenting author
When choosing presentation format, please be aware that this will be taken into account when assigning results
Abstracts being accepted in the following categories
Pediatric Neuro-Oncology and COVID-19

【NEW】

AT/RT
Craniopharyngioma
Diffuse Midline Glioma/DIPG
Drug Delivery/Pharmacokinetics
Early Phase Clinical Trials
Ependymoma
Epidemiology
ETMR and other Embryonal Tumors
Germ Cell Tumors
High Grade Glioma
Imaging
Immunotherapy
Low Grade Glioma
Medulloblastoma
Neurofibromatosis and other Predisposition Syndromes
Neuropsychology/Quality of Life
Neurosurgery
Nursing
Others (not fitting any other category)
Pathology/Classification
Pediatric Neuro-Oncology in Asia and other Low/Middle Income Countries
Preclinical Models/Experimental Therapy/Drug Discovery
Radiation Oncology
Social Work/Patient Support/Palliative Care
Tumor Biology (not fitting a specific disease category)
Viral/Gene Therapy and other Novel Therapies
ISPNO 2020 Abstract Submissions are handled by the Society for Neuro-Oncology in collaboration with the ISPNO 2020 organizing committee.
All abstract related inquires should be directed to Linda Greer at
linda@soc-neuro-onc.org